Welcome to my website which I hope you will enjoy looking at.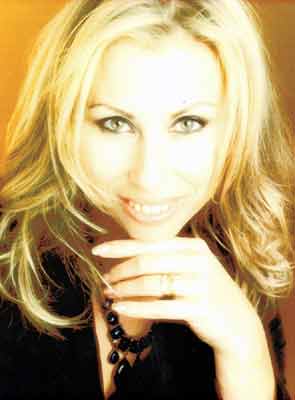 I was born in Cheshire in the 1960s and graduated in 1984 with a BA Joint Honours Degree in Fine Art and English Literature awarded by the University Of London. I enjoy painting exotic flowers and colourful landscapes.Vibrant colour is key for me.
My paintings often feature elaborate compositions of still life's, others are more simple but they are also strong in their simplicity and mood. The paintings themselves are often inhabited by a host of glowing colours. I studied Van Gogh, Matisse and Gaugain as an art student and am influenced by these artists mostly .
The application of paint is thick and often heavily textured. I like to place layer upon layer to arrive at a subtle luminosity of colour and depth. I place great emphasis on colour and the mood it can evoke in each spectator. Glowing oranges and hot pinks are often placed alongside cool turquoises and slate greys.
I have received recognition of my work in both editions of 'The Dictionary of Artists in Britain Since 1945' (David Buckman 1997, and the revised edition 2006), 'Watercolour Still Life, (DK publishing in association with the Royal Academy of Arts 1994)
Work has also been featured in articles in magazines such as Homes and Gardens, Prima, Art Business News and Inspirations.
In 2006 I was invited by Oxford University's Students Union to give a talk on my career as an artist and in 2007 I gave a talk to the British Sociology Association at their annual conference at the University of East London and participated in an exhibition of international artists at the conference.
My paintings are collected in private and corporate collections, including Coutts Bank and the Saudi Royal family and can be found in collections in the UK and internationally.
Paintings have been exhibited at the following galleries:
Hay Hill Gallery, Cork Street, Mayfair, London
Drang Gallery
The Halycon Gallery,
Gallery at Selfridges, London
Harrods, London
Gaku Gallery, Tokyo.
The Laing Landscape Exhibition, The Mall Galleries, London,
World Of Drawings And Watercolours, Grosvenor Hotel. Park Lane,
Bath Contemporary Art Fair,
The Catto Gallery, London,
Ainscough Contemporary Art, London,
The City Gallery, London.
Hicks Gallery, Wimbledon
David Curzon Gallery
Nicholas Bowlby Gallery.
Byard Art ,Cambridge,
Karen Taylor Gallery,
Defined Art, Surrey.